1. Navigate to Lotteries page and click on "Play Keno" or click on "Play Keno" at the bottom of this page.
2. Select with how many numbers would you like to play from the dropbox. You can choose to participate in the draw with 1-10 numbers within the 1-70 range. Then select a stake multiplier from the dropbox. You can choose a multplier from 1x up to 5x. The higher the stake, the bigger the win.
3. You then pick the numbers manually or use the quick-pick tool which will pick the numbers for you at random. You can participate with one line (set of numbers) or fill more lines to improve your winning chances. The draw takes place every 4 minutes and 20 numbers are drawn. If the numbers drawn match the numbers you picked, you win! The basic Keno stake is 300 FCFA for a single line. You can choose up to 10 lines on a ticket.
4. Choose the number of draws. With a single ticket you will participate only in the next draw but you can choose any number of draws to participate in from the dropbox. Below is the winnings table for stake 1. If you choose, for example, stake 5 the winnings will be multiplied x 5.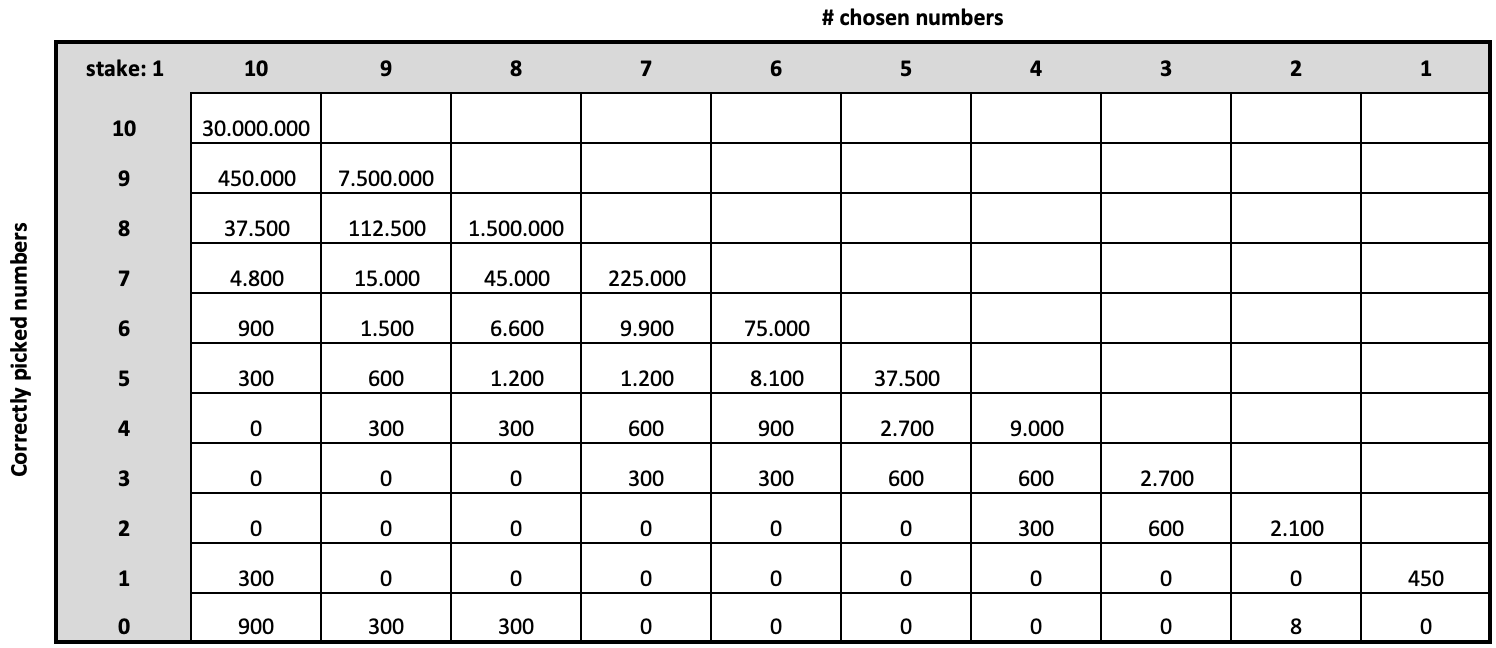 5. Click on "Buy ticket" button. That's it!
You can check your ticket and its status anytime by navigating to "My tickets".